Prototypes
Aeristech has developed a range of prototypes which offer customers unprecedented compressor performance with a wide input voltage range and continuous high-power operation in a power-dense, lower cost package.
High-speed electric motors

Aeristech's patented technology means the limits of speed are mechanical. We have achieved 160krpm to date with rapid acceleration.

Oil-free air-bearings

Eliminating the possibility of contamination, our compressors are oil free and use state-of-the-art air-bearings.

Wide input voltage range

Aeristech compressors can deliver full power across a wide voltage range, drawing power directly from the fuel cell, improving efficiency and reducing cost.
Compact design

Aeristech's patented controller architecture separates torque and speed control using fewer components to achieve unprecedented performance in a power-dense package.

High performance at low cost

Our optimised motors and inverters use our unique IP to switch at a lower frequency, enabling high-speed, continuous high-power compressor operation at lower cost.

Award-winning R&D

Aeristech's Engineering team have a history of developing award-winning solutions for Tier-1 suppliers, OEMs and other customers.
Oil-free Air-bearing Compressors
These oil-free compressor samples can be offered with a range of compressor maps and input voltages available for customer evaluation and low volume applications.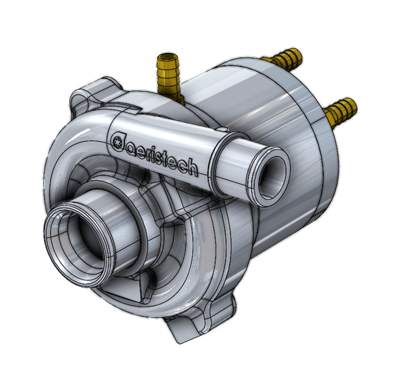 6kW Oil-free Compressor
Delivering a PR of 1.9 at 160,000RPM and weighing less than 4kg, our oil-free 6kW compressor offers a high speed motor and compact design, allowing for a power-dense solution.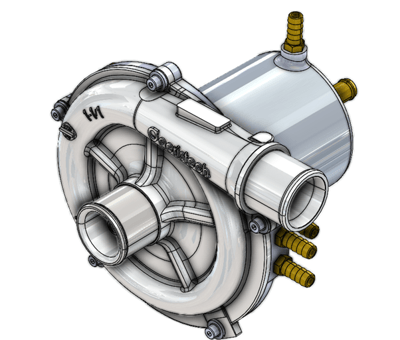 10kW Oil-free Compressor
Delivering a PR of 2.5 at 115,000RPM, and weighing 5.4kg, our 10kW oil-free compressor family accepts a wide range of input voltages (260-700V), allowing direct power in fuel cell applications without a separate DC/DC converter.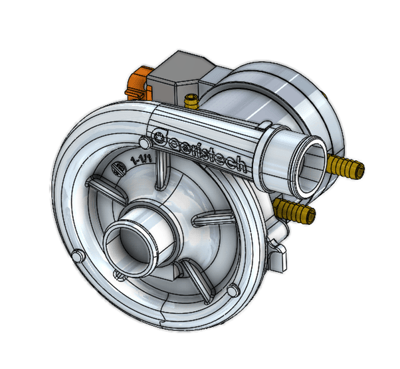 25kW Oil-free Compressor
Delivering a PR of 3.0 at 95,000RPM and weighing less than 10kg, our oil-free 25kW compressor offers high power, continuous operation in a compact solution.
Want to know more?
Set up a time to discuss your technical requirements with our business development team and engineers. Novel applications of our technology are welcome.