Aeristech Collaborations
Partnerships and Projects
Aeristech is continuously collaborating with partners to contribute our expertise in high-speed electric motors.
Our current projects include:
a zero-carbon aerospace project

a decarbonised powertrain project for heavy duty vehicle applications.
If you are interested in collaborating on a project and would like to speak to us, please contact us.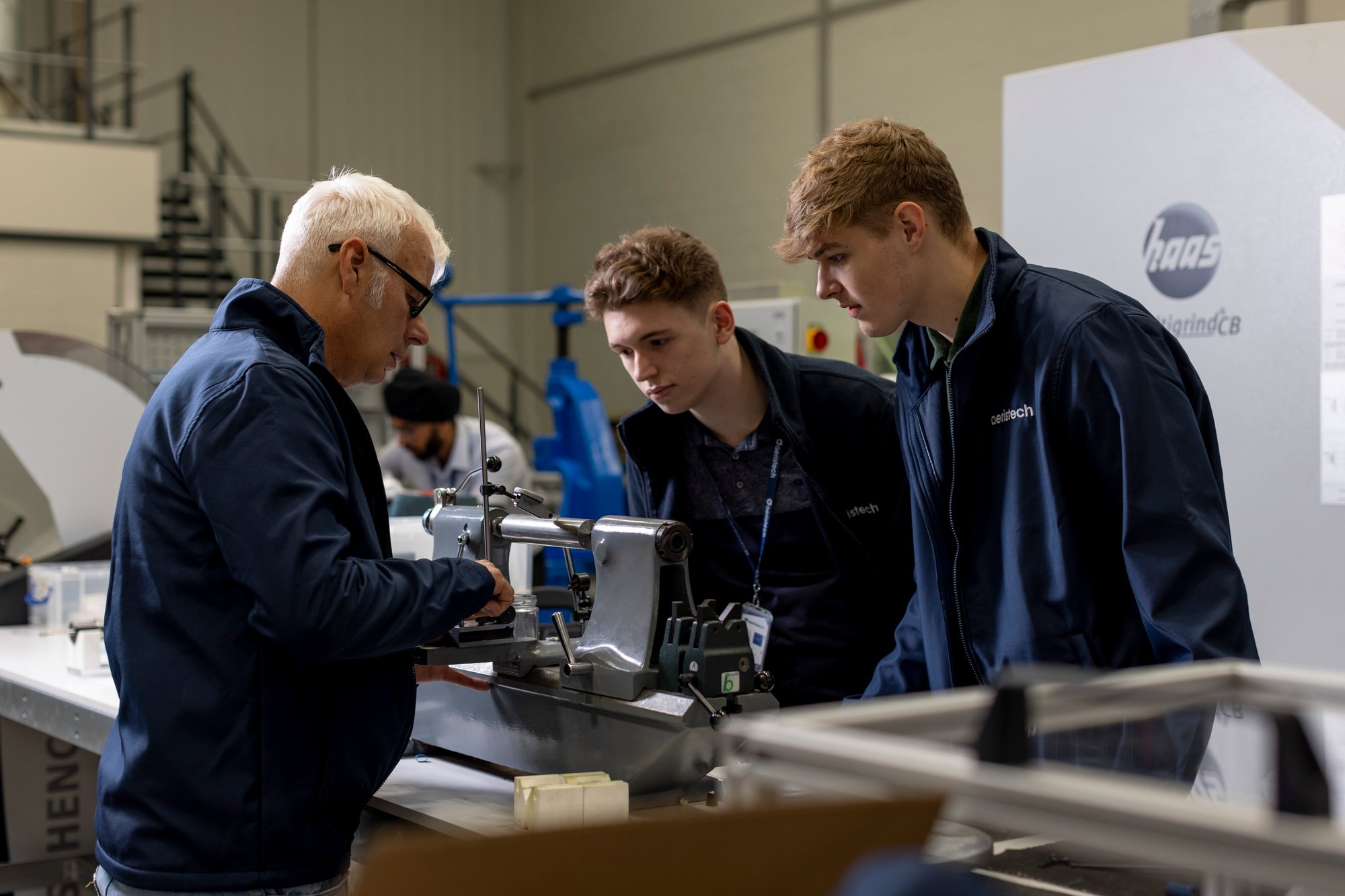 Cummins aims to become the world's leading provider of decarbonised powertrains for heavy-duty applications by 2030.
Aeristech is developing an electric oil-free turbo compressor for an approximate 180kW fuel cell stack integrated with energy recovering turbine.
Trident program enables and accelerates the development of zero-carbon systems (e.g. fuel cells).

This is achieved by achieving class leading efficiencies and world class analysis techniques that can be applied across alternative fuels and fuel-cell platforms.
Aeristech will develop a high powered e-machine platform utilising oil-free bearings integrated with the optimised turbomachinery. This involves developing a high-speed electric motor, power electronics, oil-free bearings and control software.


Developing a ground breaking Hydrogen propulsion system for commercial aircraft with GKN.
Aeristech is developing ground-breaking aerospace air compressor technology.
The innovative modular power-to-torque powertrain offers high power, range and speed for electrified air passenger transport.
The ambitious targets are 1MW nominal (η50%, 1,5kW/kg & 0,55kW/l) fuel cell system with 1,25MW peak power coupled with a cryogenic motor (η98%, 15kW/kg & 40kW/l) and drive (η98%, 20kW/kg & 30kW/l).
This innovative technology will develop an Electrical Propulsion Unit (EPU) to support hybrid and electric aircraft configurations up to 100PAX as well as new and retrofit opportunities for Auxiliary Power Units (APUs) for large category transport aircraft.
Aeristech will deliver ground-breaking air compressor technology with parallel compression stages, assisting in the optimisation of fuel cell efficiency, suitable for aerospace applications.

Demonstrating the viability of a novel fuel cell/battery hybrid powertrain for the classic London red double-decker bus.
Aeristech is proud to partner on this essential project which will develop this novel solution to retrofit existing busses and pave the way for this technology to become standard in the future.
Aeristech, a leading innovator in clean energy solutions, is taking a major stride towards achieving Net Zero emissions in the UK with their ground-breaking project. As part of this initiative, Aeristech will design, develop, and deliver a cutting-edge 20kW turbo-expander air compressor. This revolutionary technology will not only recover heat and pressure, but it will also utilize state-of-the-art frictionless oil-free air bearing technology and a high-speed 90k rpm motor and controller.
By incorporating this innovative turbo-expander air compressor into the classic London red double-decker bus, Aeristech aims to pave the way for a sustainable and efficient public transport system. This ground-breaking solution will not only retrofit existing buses, but it will also set a new standard for the future of transportation.
The significance of this project cannot be overstated. It is a testament to Aeristech's commitment to environmental preservation and their dedication to developing advanced technologies that benefit both customers and the environment. By reducing emissions and promoting energy efficiency, this project will play a pivotal role in creating a cleaner and greener future for all.
.