Aeristech Collaborations
Partnerships and Projects
Aeristech is continuously collaborating with partners to contribute our expertise in high-speed electric motors.
Our current projects include:
two zero-carbon aerospace projects

a decarbonised powertrain project for heavy duty vehicle applications.
If you are interested in collaborating on a project and would like to speak to us, please contact us.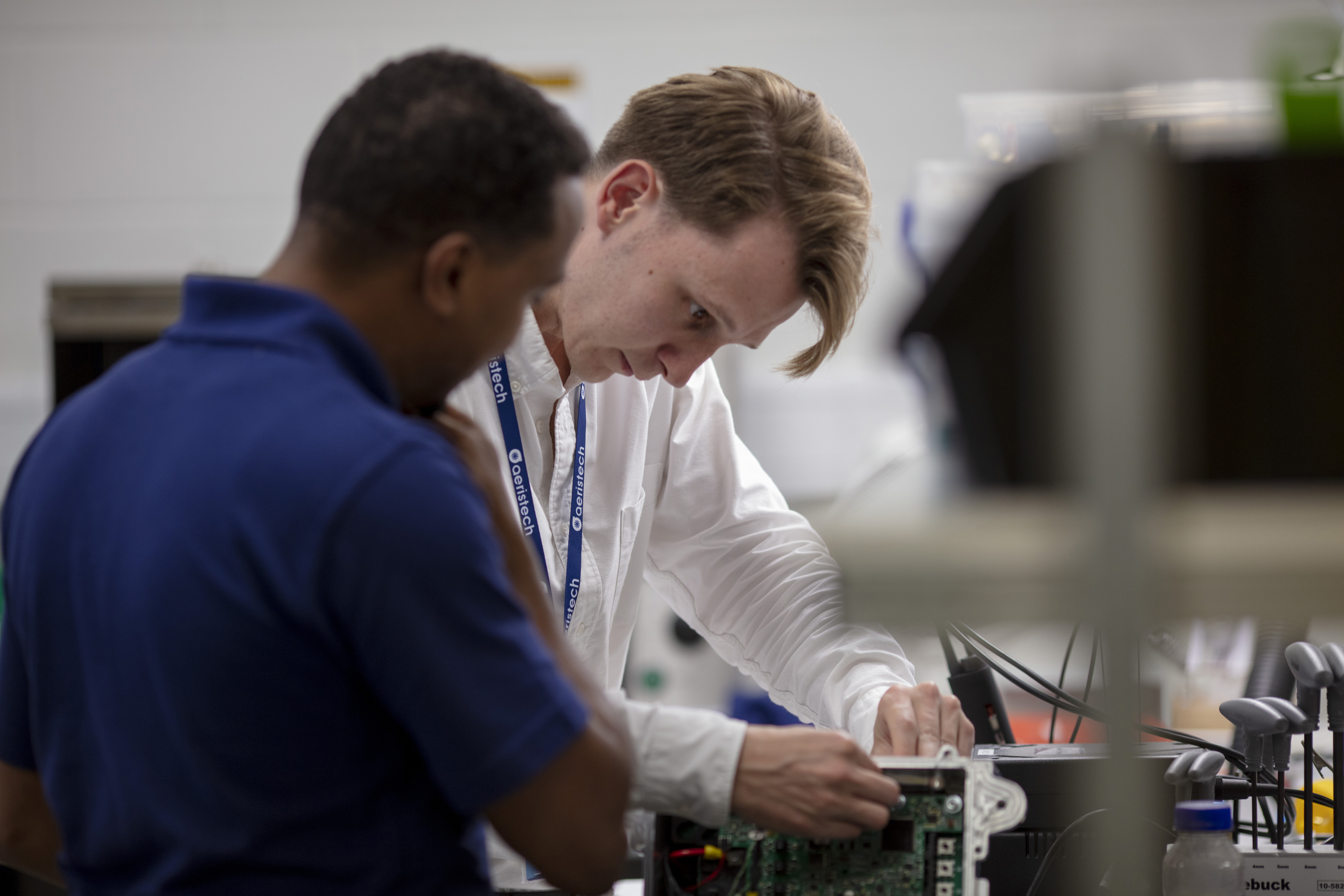 Cummins aims to become the world's leading provider of decarbonised powertrains for heavy-duty applications by 2030.
Aeristech is developing a 45kW electric oil-free turbo compressor integrated with energy recovering turbine.
Trident program enables and accelerates the development of zero-carbon systems (e.g. fuel cells) and high efficiency ICE powertrains in medium term.

This is achieved by achieving class leading efficiencies and world class analysis techniques that can be applied across ICE, alternative fuels and fuel-cell platforms.
The consortium partners enable achieving the goals in medium term ICE and fuel cell platforms.
Aeristech will develop a 45kW e-machine platform utilising oil-free bearings integrated with the optimised turbomachinery.

Aeristech will validate operation on a gas stand whilst supporting validation on platform and vehicle. This involves developing a high-speed electric motor, power electronics, oil-free bearings and control software.



Developing a ground breaking Hydrogen propulsion system for commercial aircraft with GKN.
Aeristech is developing ground-breaking aerospace air compressor technology.
The innovative modular power-to-torque powertrain offers high power, range and speed for electrified air passenger transport.
The ambitious targets are 1MW nominal (η50%, 1,5kW/kg & 0,55kW/l) fuel cell system with 1,25MW peak power coupled with a cryogenic motor (η98%, 15kW/kg & 40kW/l) and drive (η98%, 20kW/kg & 30kW/l).
This innovative technology will develop an Electrical Propulsion Unit (EPU) to support hybrid and electric aircraft configurations up to 100PAX as well as new and retrofit opportunities for Auxiliary Power Units (APUs) for large category transport aircraft.
Aeristech will deliver ground-breaking air compressor technology with parallel compression stages, assisting in the optimisation of fuel cell efficiency, suitable for aerospace applications.


With hydrogen-electric aviation as the only credible large-scale zero-carbon aviation option, the HyFlyer II project aims to take huge steps towards accelerating its adoption.
Aeristech is integrating unique oil-free two-stage air compression technology.
It will repower an existing sub-regional airframe with a certifiable 600kW powertrain developed by ZeroAvia, integrating Aeristech's unique two-stage air compression technology.

To complete the ecosystem, EMEC will provide green hydrogen and design the operational systems for fuelling at commercial airports.

In setting up a unique UK supply chain, it positions the country's aviation industry for the next century of aviation - demonstrated by a 300NM zero-carbon flight of a 19-passenger aircraft at the end.